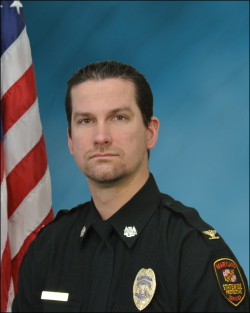 Robert Crane, Colonel SWPS, Detective BPD
Officer Crane started his protection career as an armed security guard for a nuclear facility in New Jersey. Trained and certified to carry automatic assault rifles, while patrolling the property atop catwalks around the parameter. Officer Crane then relocated to the Baltimore area and has been on active duty with the Baltimore Police force since 2007. First assigned to the Eastern district as a patrol officer. During his tenure in the eastern, received numerous letters of recognition for narcotics seizures and handgun arrests. Eventually he was transferred into a narcotics flex unit targeting violent offenders. In 2011 Officer Crane was promoted to Detective and moved to the South East District Detective Unit where his duties became more involved with investigating violent crimes (ie shootings, robberies, burglaries).

Keith Pasternack, SWPS, Instructor
Keith Pasternack, a Maryland State Police Licensed handgun instructor for over 25 years, brings to us a long history of firearms training experience. Combining the National Rifle Association Instructor development school, USMC weapons training in Quantico VA, an instructor for Wells Fargo services, Eccles Security agency and the Naval Surface Warfare Center guard service, puts together a wealth of knowledge that our employees and students at Statewide Protective Services are excited to learn from.